The summer season is getting in full swing in India now and in some cities, the temperature is crossing the mark of 40 degree Celsius. Many cities of Indian states – Uttar Pradesh, West Bengal, Jharkhand, Odhisha, Bihar, etc. are experiencing heatwaves and the governments are also asking citizens to avoid going out in the Sun from 12 pm to 4 pm because it may result in heatstroke because of which a person may lose life.
However, digital creators are getting inspired to create videos in regard to this and a vlogger from West Bengal decided to cook an omelette in the Sun without using gas, oil, butter, etc. in order to show how hot it is in his city.
The video can be seen on the Facebook Page "Puchu Babu" in which the vlogger is seen breaking the egg and putting it on the non-stick pan.
As the egg comes in contact with the pan, it starts getting cooked without any stove.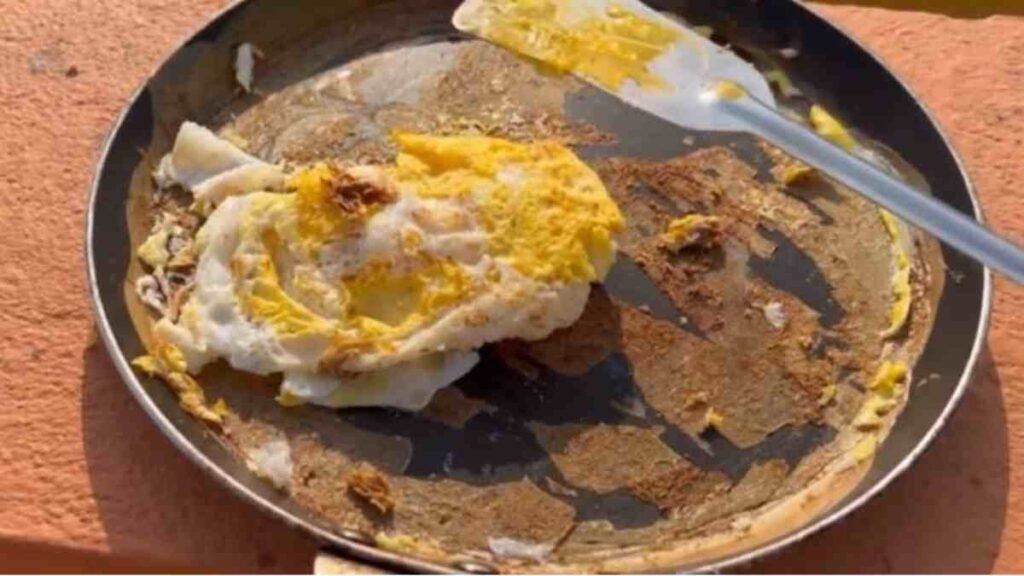 Here is the video in which you can see how the vlogger cooked the omelette:
Well, this is not the first time that something of this sort has happened, earlier a person cooked an omelette on the seat of a scooter and there are quite a few videos in which egg is being cooked on floor in open too.
How hot is it in your city? Can you try it?